Success of DevOps requires a strategy that brings together people, process and technology. DevOps core principles are designed on effective and continuous cycle improvements. Therefore people, process and technology needs to continually evolve and improve together for ultimate digital transformation.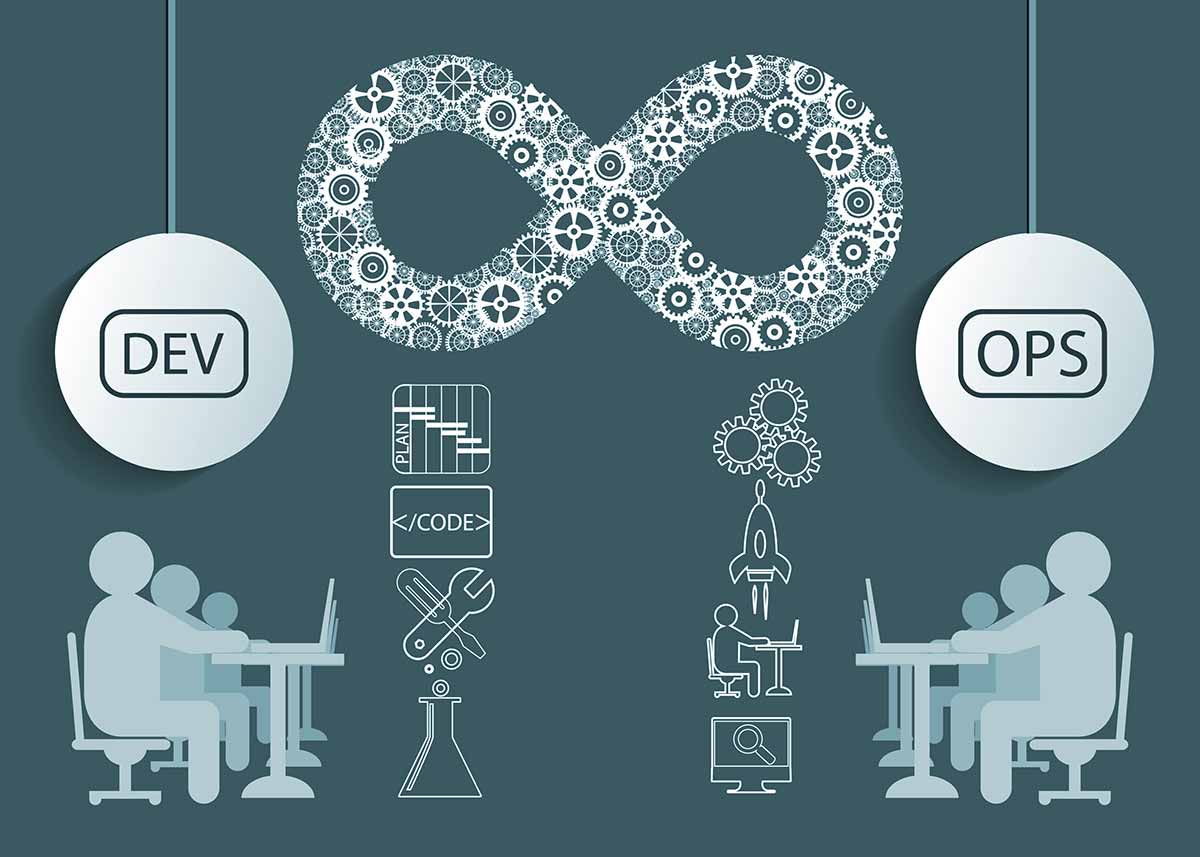 People and process
People part is usually overlooked by organizations, when it comes to strengthening the DevOps equation. As DevOps culture is about agility, scalability, continuous improvements in delivery of services, it requires new people and technology skillsets. Whether organizations hire new talents or train the existing team with new capabilities, it is important to help people move forward. Proving training to employees at the top level alone is never enough to build a successful team. For the DevOps success effective collaboration and cooperation, among all the team members is necessary. Progress is achieved when the whole team work together to attain execution and delivery goals.
DevOps's methodology involves integration and continuous delivery while performing iterations as quickly as possible. It is highly important to maintain a process balance between IT Ops and DevOps in the organizations. This enables the team to handle volume, variety, and velocity of change involved in digital transformation. Following solid processes enables a company to transform to an improved infrastructure, protect the digital enterprise, and facilitate workplace productivity.
Some companies invest either on process or technology which puts a lot of pressure on one thing. To be able to expand and scale up, both process and technology needs to be brought together. This allows the companies to remove several manual processes.
Technology
Making the right technology choices is indispensable when it comes to developing an DevOps culture. Organizations should make the wise decision and refrain from accumulating any tech debt. Overindulging on technology and relying on familiar technology fail to provide the desired outcome. Before investing on programming languages, automation engine, tools and infrastructure services, investigate and collect the necessary data to ensure maximum utilization of the new technology. The last thing you want to do is investing in disruptive technologies.
When your organization is ready for the chance, choose the technology that will facilitate normal consumption of services while improving scalability, agility and expansion of business. When things are automated it takes anxiety and pressure off the management. Automation allows consistency and predictability and create efficient software development cycle. Automation and technology are not going to replace human force, but they are going to ease the work load and help achieve the business goals at the right time.
DevOps is, at its core, efficiency put into practice. The outcomes as a result of bringing people, process and technology is huge, and it allows organization adopting DevOps culture to retain quality.
DevOps has definitely become the new and suitable business practice to withstand the competition and to scale up. To sum up, successful implementation of DevOps in a company or enterprise, includes three things The people, process, and technology.