Skip to the content

Redefining experiences for architects and home owners
ABOUT THE CLIENT
A unique e-commerce offering that helps architects plan a construction project while providing the house-owners with a one-stop-shop to procure all construction materials.
The Challenge
Understanding the architect's pain points from a business point of view and digitising a massive supply chain ecosystem through this e-commerce set-up was the primary challenge to be solved. One of the biggest challenges the consumers face in this field is getting all the products under one roof from a single supplier.

how might we create a simple shopping journey for homeowners and an easy way to manage an architect's construction projects.
Project Goals
Understand the users, their context and explore the right problem
With the right understanding of the problem, involve the stakeholders into co-creation activities to ideate on solutions
Build the design solution to reach all the local architects in the vicinity
Make it work with all the aspects validated iteratively with end users and stakeholders
Process
Starting with an intensive discovery and user research, we talked to architects, business owners and consumers. The research data was synthesised, and we worked on idea generation to get a simple solution. Here is a snapshot of the process adopted for this project: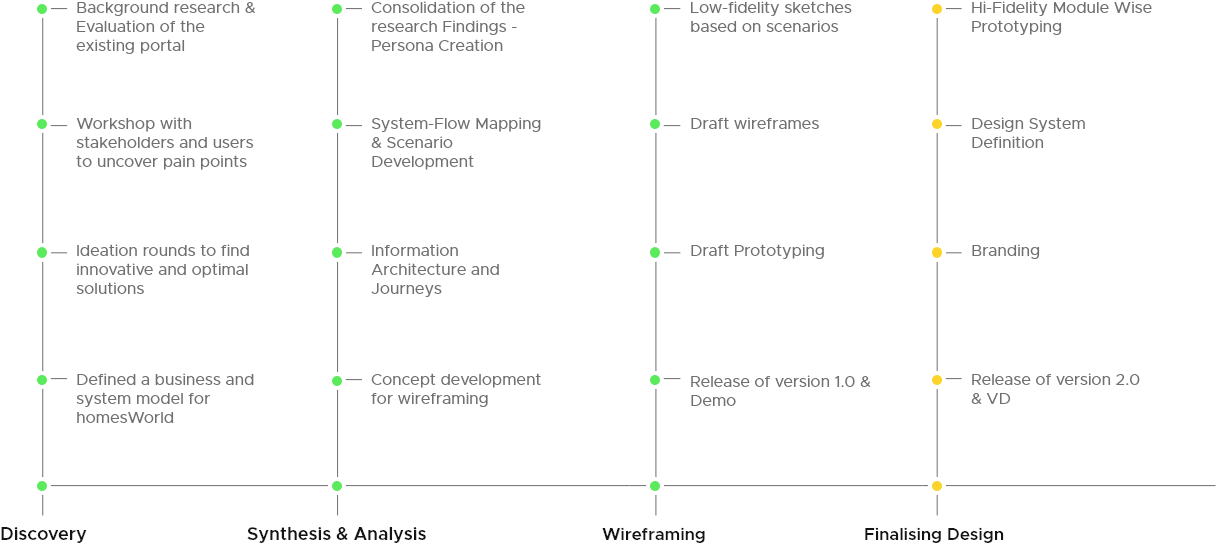 Solution
During the co-creation workshop we closely worked with key stakeholders and the end-users to understand their entire journey in homesWorld context. Aspart of solutioning, we mapped out the project plan for research, synthesis of findings, creating prototypes and getting it tested by real users.
The solution also included some of the strategic business design deliverables such as - redefined revenue models, ecosystem map, growth plan and a clear scope for the first MVP.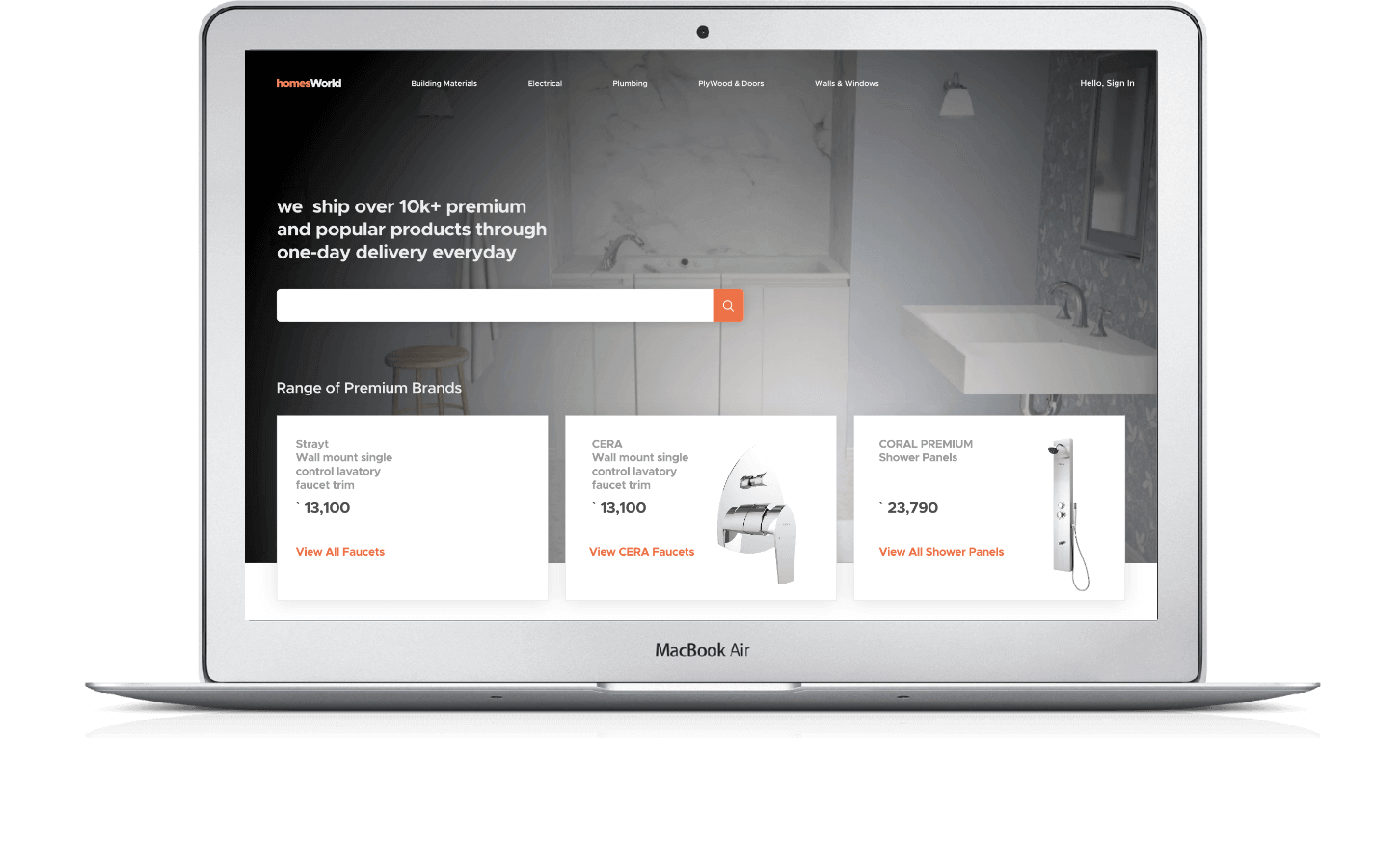 Outcome
As per customers, the key outcomes were -
Getting clarity on the actual problem during the exploration stage.
A clear conclusive vision on the first minimal viable product which was more empirical.
Prototyped version of the e-commerce platform also helped them get clear insights regarding user's feedback on the platform.
Most importantly, the stakeholders were very delighted to have a clear vision, scope and an interactive design of the product in a very short span of time.
More Case Studies


/contact : let's get started
Want us to work on your awesome ideas or just say hello?
Feel free to share your email – we'll get back to you in a blitz! You can also send us a note here.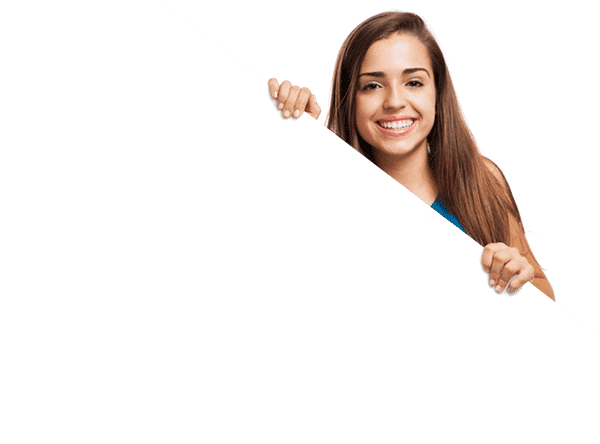 Interested in?