Scrum is an Agile framework formalized for software development projects. However, it is adopted for complex and innovative scope of work. Scrum, one of many methods in the agile process focuses on teamwork, fast deliveries, effective customer collaboration, and ensures quick response to changes. In the scrum framework the scrum master and the scrum product owner share responsibilities and this article covers the different tactics adopted by a scrum master to be successful.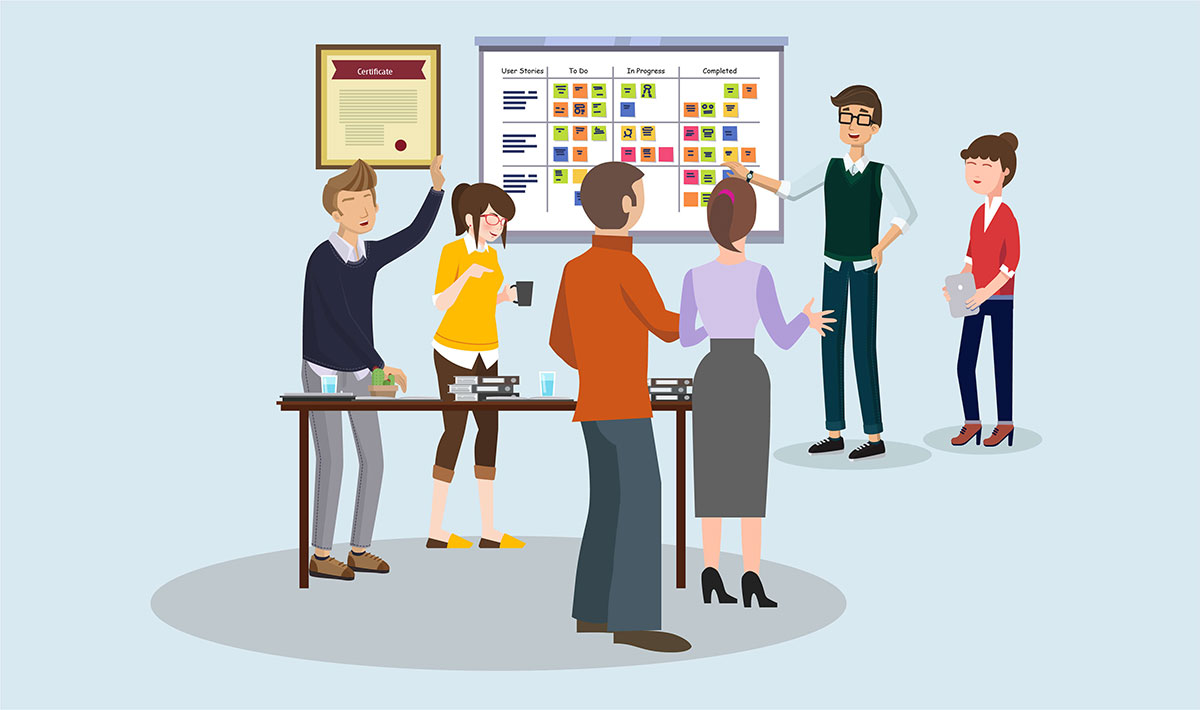 What is a scrum master?
A scrum master is a facilitator, coach and provides assistance to both the product owner and the scrum team. Scrum master guides the team and encourage activities to ensure progress at every stage of software development. He is responsible for developing a self-organizing behavior, or workflow through
Ensuring the adoption and implementation of all standard Scrum practices
Finding methods to effectively manage the product backlog, arrange and optimize product backlog.
Removing stumbling blocks to facilitate team progress.
Determining Sprint durations.
Ensuring daily Scrum, stand-up, and "Scrum of Scrum" meetings.
Organizing scrum events whenever required
Understanding and communicating the Scrum framework, methods, and mindset.
Resolving conflicts to foster a "state of flow."
Communicating the owner's wish list to the project team effectively
Communicating with stakeholders.
Sometimes, doing all the work is not enough and scrum masters feel they have to do much more. To really become the scrum master that your team needs here are a few things to do.
Listen well and then respond
As a scrum master, you will be tempted to comment and provide suggestions to complicated problems hastily. But then, you should be an attentive listener first. When you embrace the silence and do not focus on forming a mental answer to your teammate's question, you are giving yourself some time to understand the real problem. At times, you may not have the answers and the mental silence gives you time to think properly and how to reply.
To develop a fully self-organizing team, silence is more valued than providing insightful comments!
Be influential and motivate others
A scrum master doesn't necessarily accept the responsibility for the success of the project but makes sure the team adopts the scrum method. The scrum master is responsible to lead various teams and groups to achieve specific project milestones and deliverables. This requires the scrum master to strategically motivate various teams and stakeholders.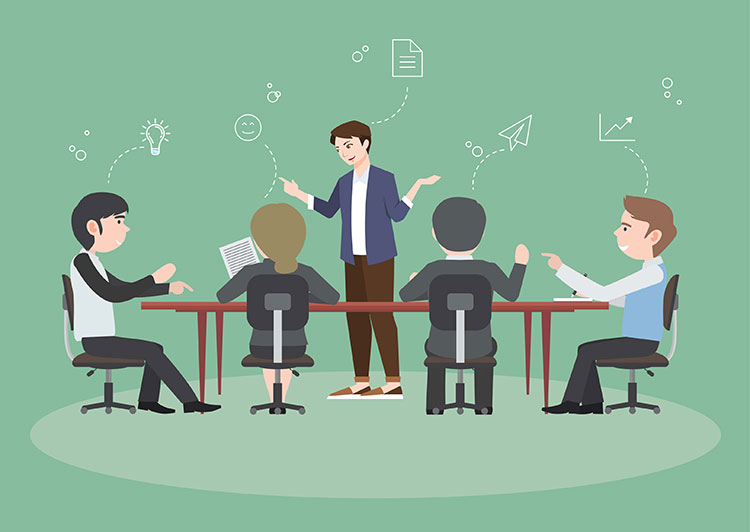 With the ability to motivate and inspire team members, he can successfully maximize the team's potential. The scrum master should be able to prove leadership skills, influence sprint teams and organization to perform their best. Eventually, the scrum master makes the team more agile.
Be observant and always ready to help
The scrum master should be observant and need to be aware of what's happening with the team and the progress they are making. He should know and understand the team members' roles and their individual contributions in the sprint sessions. Most importantly, a good scrum master should provide help in removing any obstacles that are hindering progress. Instead of complaining about the delays and mistakes, the scrum master equips the team with tools and resources to ensure the problem is resolved.
Appreciate the team
Everyone likes to brag about their achievements now and then, but a good scrum master will find content in boasting their team's good work. Scrum Master knows his status is in the hands of his team and their performance. When the team achieves something extraordinary, a good scrum master acknowledges the team's effort and celebrates their successes.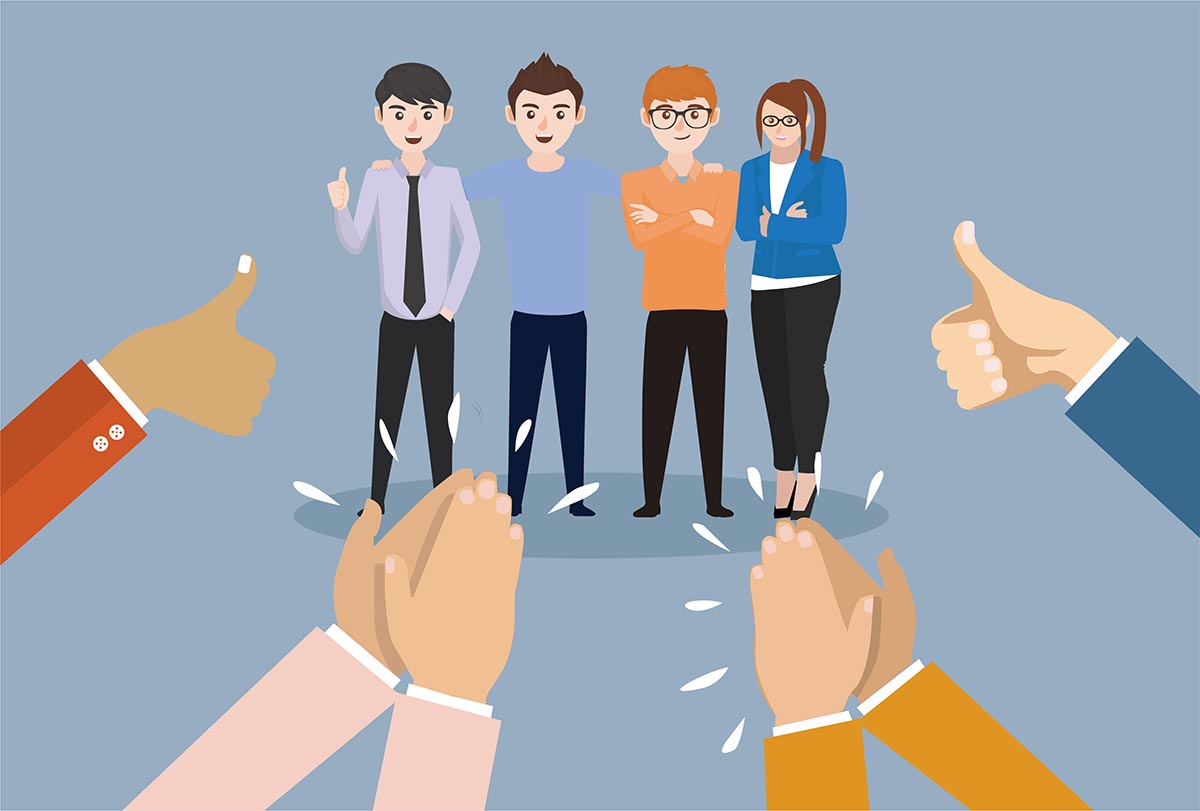 Appreciation in the form of team lunch, an afternoon off and tickets to a game goes a long way.
Never compromise
Being a scrum master is no easy job, and it requires you to be tough and demanding. Never compromise on excellence for speed and short-term benefits. Also, if you have to be hard on your team to get things done, do it. This means you believe in your team's potential and abilities.
Keep Learning
In order to lead the team effectively, a scrum master should have the technical know-how. Keep learning and share knowledge with your team as and when required. Spend time to gain a broad understanding of the market, opportunities, and challenges surrounding the specific product to make the right decisions. If you don't have specific skills, acquire them and be the best you can be.
As a scrum master, you may have your own ways to guide and lead the team. What are the steps you follow? Let us know in the comments below.